BUSINESS SOURCE COMPLETE
Scholarly business database providing full text journals in all disciplines of business. Additional content includes financial data, books, monographs, major reference works, book digests, conference proceedings, case studies, investment research reports, industry reports, market research reports, country reports, company profiles, SWOT analyses and more.
---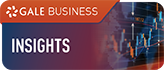 BUSINESS INSIGHTS: GLOBAL
Provides students and researchers with the broad yet detailed coverage of international business. Gale Business Insights: Convenient and comprehensive way to access timely case studies, full-text articles, and robust data sets coupled with authoritative references and tools for analysis. This unique resource empowers users to not only research topics but also to interpret their research.
---
HISTORICAL STATISTICS OF THE UNITED STATES
Standard source for the quantitative facts of American history. Provides data on social, behavioral, humanistic, and natural sciences including history, economics, government, finance, sociology, demography, education, law, natural resources, climate, religion, international migration, and trade. Permits users to graph individual tables and create customized tables and spreadsheets.
---
INTERNATIONAL MONETARY FUND eLIBRARY DATA
FREE ACCOUNT REGISTRATION REQUIRED
International Financial Statistics: All aspects of international & domestic finance with history to 1948; Direction of Trade: Value of exports & imports between countries and their trading partners with history to 1980; Balance of Payments: International economic transactions data & International Investment Position with history to 1960; Government Finance Statistics: Budgetary & extra-budgetary financial operations data of governments with history to 1990. Also Available: Coordinated Direct Investment Survey; Coordinated Portfolio Investment Survey; Financial Access Survey; Financial Soundness Indicators; International Reserves Template.
---
NBER WORKING PAPERS
Full subscription to National Bureau of Economic Research working papers.
---
NEXIS UNI (formerly LexisNexis Academic)
More than 15,000 news, legal and business sources. Helps students find credible sources including: Print & online journals, television & radio broadcasts, newswires & blogs; Local, regional, national & international newspapers; Extensive legal sources for federal and state cases and statutes, including U.S. Supreme Court decisions since 1790; Unparalleled business information on more than 80 million U.S. & international companies and more than 75 million executives.
---
MERGENT ONLINE
U.S. and international company information, including financial reports, company news and securities data.
---
REFERENCE USA: U.S. BUSINESSES
U.S. Businesses; U.S. New Businesses; U.S. Standard White Pages; Canadian Businesses; U.S. Healthcare. U.S. Businesses Search: Company Name; Executives; Business Type; Geography; Phone; Business Size; Ownership; Financial Data; Special Selects.
>>Click on U.S. Businesses: Search → Create a Custom Search: Select Company Name under "Name" section and Ticker Symbol under "Special Selects" → Click on Create Search → Enter Company Name and Ticker Symbol in search boxes and click on Search Now → Click on company name to access company profile.
---
RIA CHECKPOINT
Comprehensive tax and accounting research database covering tax and accounting laws and news on the international, federal, state and local levels. Provides access to a variety of primary sources, analysis, journals, news, cases, and rulings.
---
SAGE STATS
Data download and visualization tool hosting social science data about U.S. states, counties, cities, and metropolitan statistical areas from more than 150 different government and non-government sources. Spans topics like employment, crime, religion, and education. The data series are standardized allowing you to easily find, compare, visualize, and export.
---
STANDARD & POOR'S NETADVANTAGE
Business and investment information with access to S&P research products, such as Industry Surveys, Stock Reports, Corporation Records, The Register of Corporations, Directors and Executives.
---
VALUE LINE RESEARCH CENTER
In-depth financial information plus objective research, insightful commentary, proven price projections, and advanced analytical tools.