Skip to main content
It looks like you're using Internet Explorer 11 or older. This website works best with modern browsers such as the latest versions of Chrome, Firefox, Safari, and Edge. If you continue with this browser, you may see unexpected results.
ENTREPRENEURSHIP LIBRARY GUIDE
The Entrepreneurship Center, located in the Williamson College of Business Administration, provides entrepreneurship expertise and support to the University community.
The goal of the center is to spur economic development in the Mahoning Valley. To achieve this goal, the center concentrates its efforts in three major areas. The primary goal of the center is the development of entrepreneurship initiatives and programs, both undergraduate and graduate, within the WCBA. The center has developed a "Certificate of Entrepreneurship" and a minor in entrepreneurship that assists students of all majors across the YSU campus with transforming marketable ideas into start-up businesses and emerging entrepreneurial ventures. A secondary focus is to communicate the entrepreneurship theme throughout the region. This is accomplished by hosting entrepreneurship events for the regional business community as well as for students in grades 6-12.
INDUSTRY CODES
In the United States, there are two primary numbering systems used to identify industries. Because several of the databases allow you to search by these codes, locating the relevant code can be very useful when researching an industry.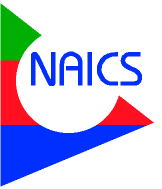 NAICS: North American Industrial Classification System
Newer of the two systems and is gradually being established as the standard classification system for industries in the United States, Canada and Mexico. It is revised every five years.

SIC: Standard Industrial Classification
Older of the two systems. SIC numbers are gradually being phased out, but are still used in databases and some print sources. SIC codes have been traditionally used for U.S. industries.
Librarian for Business, Economics & Government Information
Christine Adams