Business 1500 Library Instruction Handouts
Public companies, which sell stocks to the public, are required by the Securities and Exchange Commission (SEC) to report certain financial information, including annual reports to shareholders and 10-K reports to the SEC. See Thomson Research Services' Guide to SEC Filings for more information. Public companies have more information available than private companies, which are not required to report to the SEC.
Public companies are assigned a Ticker Symbol as their identifier for stock trading. As a start to your research, find out what your company's ticker symbol is. Also, determine whether your company is a subsidiary, branch or division of a larger parent company, in which case you may have to search within the parent company reports for information about your company.
Use the following sites to find the ticker symbols for publicly-traded companies:
♦ MarketWatch: Symbol Lookup
♦ Yahoo! Finance: Symbol Lookup
♦ CorporateInformation
In the United States, there are two primary numbering systems used to identify industries. Because several of the databases allow you to search by these codes, locating the relevant code can be very useful when researching an industry.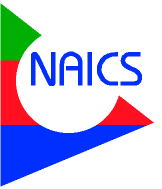 NAICS: North American Industrial Classification System
Newer of the two systems and is gradually being established as the standard classification system for industries in the United States, Canada and Mexico. It is revised every five years.



SIC: Standard Industrial Classification
Older of the two systems. SIC numbers are gradually being phased out, but are still used in databases and some print sources. SIC codes have been traditionally used for U.S. industries.
Business 1500 Library Instruction Presentation Slides
Business & Economics Government Documents