BUSINESS SOURCE COMPLETE (EBSCO)
Scholarly business database providing full text journals in all disciplines of business. Additional content includes financial data, books, monographs, major reference works, book digests, conference proceedings, case studies, investment research reports, industry reports, market research reports, country reports, company profiles, SWOT analyses and more.
---

BUSINESS ABSTRACTS WITH FULL TEXT (EBSCO)
Business magazines and scholarly journals. Full text articles from more than 510 key publications dating back to 1995 and access to product evaluations, interviews, biographical sketches, corporate profiles, obituaries, surveys, statistical rankings, book reviews and reports from associations, societies, trade shows, conferences and more.
---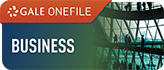 BUSINESS (Gale OneFile)
Provides full-text coverage of all business disciplines including accounting, economics, finance, marketing, management and strategy, as well as business theory and practice. Users will understand the activities of companies and industries worldwide through nearly 4,000 leading business and trade publications, updated daily. Complementing these titles is a selection of international, U.S., and regional news publications.
---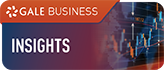 BUSINESS INSIGHTS: GLOBAL (Gale)
Provides students and researchers with the broad yet detailed coverage of international business. Gale Business Insights: Convenient and comprehensive way to access timely case studies, full-text articles, and robust data sets coupled with authoritative references and tools for analysis. This unique resource empowers users to not only research topics but also to interpret their research.
---
ECONLIT (EBSCO)
EconLit, the American Economic Association's database, is the world's foremost source of references to economic literature. Contains more than 785,000 records from 1969-present and covers virtually every area related to economics.
---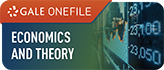 ECONOMICS & THEORY (Gale OneFile)
Offers instant access to full-text academic journals and magazines--with a strong emphasis on titles covered in the EconLit bibliographic index. It includes more than 1,800 titles. Content is useful for starting a business, marketing a product, developing policy, analyzing trends, constructing economic models, investing for the future, researching rates, and more.
---

ENTREPRENEURIAL STUDIES SOURCE (EBSCO)
Topics relevant to entrepreneurship and small business. Full text for more than 125 key periodicals, 135 reference books, case studies, thousands of company profiles and over 600 videos with transcripts and related articles from the Harvard Faculty Series and Vator.TV. Subjects covered include business planning, communications, innovations, management, marketing, organizational behavior, product development, raising capital, risk taking, and more.
---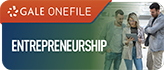 ENTREPRENEURSHIP (Gale OneFile)
Provides insights, tips, strategies, and success stories. Users find more than 500 subject-appropriate, active, full-text periodicals, including: Beverage Industry, Black Enterprise, Economist, Entrepreneurship: Theory and Practice, HR Magazine, Real Estate Weekly, Restaurant Business, Tea & Coffee Trade Journal, and more.
---

HUMAN RESOURCES ABSTRACTS (EBSCO)
Covers essential areas related to human resources, including human resource management, employee assistance, organizational behavior, and other areas of key relevance to the discipline. The index contains more than 112,000 records, which are carefully selected from the most important sources within the discipline, such as: Journal of Human Resources, Personnel Psychology, and Work & Occupations.
---
REGIONAL BUSINESS NEWS (Last 30 Days) (EBSCO)
Full text newswires that incorporate news information from all over the world. Covers business, political, economic and other diverse, international news events. Contains only the most recent 30 days of information from each wire source.
---
REGIONAL BUSINESS NEWS PLUS (EBSCO)
Includes full text coverage from several hundred U.S. and International newspapers as well as regional business publications, providing more than 60 million full text articles.
---

RISK MANAGEMENT REFERENCE CENTER (EBSCO)
Supports the ongoing career development needs of risk management professionals. Covers the essentials of risk management, including risk analysis, modeling, insurance, and other risk mitigation techniques. Also includes articles about risk management activities from a wide range of industries, providing powerful insights into best practices across the discipline.