Skip to Main Content
It looks like you're using Internet Explorer 11 or older. This website works best with modern browsers such as the latest versions of Chrome, Firefox, Safari, and Edge. If you continue with this browser, you may see unexpected results.
Welcome
Welcome to the Electronic Music LibGuide. Contained herein is a plethora of resources to help you learn more about electronic and computer music. We encourage you to explore this Guide, which is full of basic information, research assistance, and hidden gems.
If you have any questions, please ask Scott Pfitzinger, the Multimedia Librarian whose contact info is in the right-hand column.
YSU Courses
Related courses offered through the Dana School of Music:
MUSTC 5828 - Music Technology
An exploration of the use of computers and technology in music. Applications related to composition, performance, analysis, teaching, and research.
MUSTC 5834 - Electronic Music
Techniques of analog and digital synthesis including tape composition, musique concrete; advanced MIDI applications such as sequencing and sampling; and digital audio editing. Composition in electronic and mixed media.
Computer Music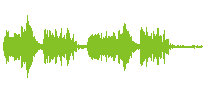 Recommended Reading (General)
Multimedia Librarian
Position Vacant