BUSINESS SOURCE COMPLETE (EBSCO)
Scholarly business database providing full text journals in all disciplines of business. Additional content includes financial data, books, monographs, major reference works, book digests, conference proceedings, case studies, investment research reports, industry reports, market research reports, country reports, company profiles, SWOT analyses and more.
---
ECONLIT (EBSCO)
EconLit, the American Economic Association's database, is the world's foremost source of references to economic literature. Contains more than 785,000 records from 1969-present and covers virtually every area related to economics.
---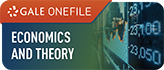 ECONOMICS & THEORY (Gale OneFile)
Offers instant access to full-text academic journals and magazines--with a strong emphasis on titles covered in the EconLit bibliographic index. It includes more than 1,800 titles. Content is useful for starting a business, marketing a product, developing policy, analyzing trends, constructing economic models, investing for the future, researching rates, and more.
---
ELECTRONIC JOURNAL CENTER (OhioLINK)
Includes the full text of more than 7000 online research journals covering many subject areas. Most electronic indexes available to the Ohio academic community link from article citations to the full text in the EJC.
---
JSTOR
High-resolution, scanned images of journal issues and pages as they were originally designed, printed, and illustrated. The journals archived in JSTOR span many disciplines.
JSTOR is not a current issues database. Due to the archival mission, there may be a gap (1-5 years) between the most recent journal issue and back issues available.
---
NBER WORKING PAPERS
Full subscription to National Bureau of Economic Research working papers.
---
---
ACADEMIC SEARCH COMPLETE (EBSCO)
Comprehensive scholarly, multi-disciplinary full-text database, with more than 5,300 full-text periodicals, including 4,400 peer-reviewed journals. Also offers indexing and abstracts for more than 9,300 journals and a total of 10,900 publications including monographs, reports, conference proceedings, etc.
---

BUSINESS ABSTRACTS WITH FULL TEXT (EBSCO)

Business magazines and scholarly journals. Full text articles from more than 510 key publications dating back to 1995 and access to product evaluations, interviews, biographical sketches, corporate profiles, obituaries, surveys, statistical rankings, book reviews and reports from associations, societies, trade shows, conferences and more.
---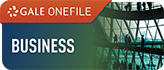 BUSINESS (Gale OneFile)
Provides full-text coverage of all business disciplines including accounting, economics, finance, marketing, management and strategy, as well as business theory and practice. Users will understand the activities of companies and industries worldwide through nearly 4,000 leading business and trade publications, updated daily. Complementing these titles is a selection of international, U.S., and regional news publications.
---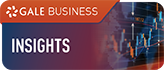 BUSINESS INSIGHTS: GLOBAL (GALE)
Provides students and researchers with the broad yet detailed coverage of international business. Gale Business Insights: Convenient and comprehensive way to access timely case studies, full-text articles, and robust data sets coupled with authoritative references and tools for analysis. This unique resource empowers users to not only research topics but also to interpret their research.
---
DATAPLANET (formerly Sage Stats)
Data download and visualization tool hosting social science data about U.S. states, counties, cities, and metropolitan statistical areas from more than 150 different government and non-government sources. It spans topics like employment, crime, religion, and education.
---

ENTREPRENEURIAL STUDIES SOURCE (EBSCO)
Topics relevant to entrepreneurship and small business. Full text for more than 125 key periodicals, 135 reference books, case studies, thousands of company profiles and over 600 videos with transcripts and related articles from the Harvard Faculty Series and Vator.TV. Subjects covered include business planning, communications, innovations, management, marketing, organizational behavior, product development, raising capital, risk taking, and more.
---
FILMS ON DEMAND: MASTER ACADEMIC PACKAGE
Exclusive educational videos from top producers.
>>Click on 3 horizontal lines (top left), View All (under Subjects), then Marketing / 561 videos (under Business & Economics)
---
HISTORICAL STATISTICS OF THE UNITED STATES
Standard source for the quantitative facts of American history. Provides data on social, behavioral, humanistic, and natural sciences including history, economics, government, finance, sociology, demography, education, law, natural resources, climate, religion, international migration, and trade. Permits users to graph individual tables and create customized tables and spreadsheets.
---
INTERNATIONAL MONETARY FUND eLIBRARY DATA
The IMF database provides access to eBooks, reports, and statistics related to global finance and economics. The International Monetary Fund (IMF) is an organization of 188 countries, working to foster global monetary cooperation, secure financial stability, facilitate international trade, promote high employment and sustainable economic growth, and reduce poverty around the world.
---
MASTERFILE PREMIER (EBSCO)
Full text for over 1,900 general reference, business, consumer health, general science, and multi-cultural periodicals. Also offers indexing and abstracts for over 2,510 periodicals. Contains full text for reference
---
NEWSPAPER SOURCE (EBSCO)
Full text for 185 national (U.S.) and international newspapers, including Christian Science Monitor, USA Today, The Washington Post, The Washington Times, The Times (London), Toronto Star, etc. Selective full text for 392 regional (U.S.) newspapers. Full-text television & radio news transcripts from CBS News, CNN, CNN International, FOX News, NPR, etc.
---
REGIONAL BUSINESS NEWS (Last 30 Days) (EBSCO)
Full text newswires that incorporate news information from all over the world. Covers business, political, economic and other diverse, international news events. Contains only the most recent 30 days of information from each wire source.
---
TOPICSEARCH (EBSCO)
Current events database exploring social, political and economic issues, scientific discoveries and other popular topics. Contains full text articles from magazines, newspapers, pamphlets, biographies, book reviews, public opinion polls, EBSCO's Current Issues database, and government information.