Skip to Main Content
It looks like you're using Internet Explorer 11 or older. This website works best with modern browsers such as the latest versions of Chrome, Firefox, Safari, and Edge. If you continue with this browser, you may see unexpected results.
INDUSTRY RESEARCH LIBRARY GUIDE
Researching an industry can be an involved process requiring you to consult many types of resources. A suggested first course of action is to determine the relevant industry code(s) for the industry you are studying. These codes will help you to efficiently locate industry information within many sources. The types of information sources you will need to utilize may include, but are not limited to, the following: industry profiles or overviews, industry surveys, industry and market forecasts, statistical sources of economic information, financial ratios, rankings and market share, economic census information, and articles in business journals or news sources. Learning about an industry is a multi-step process challenging you to analyze data from numerous and varied sources. This data can be pieced together to form a complete and informative picture of the industry you are exploring.
INDUSTRY CODES
In the United States, there are two primary numbering systems used to identify industries. Because several of the databases allow you to search by these codes, locating the relevant code can be very useful when researching an industry.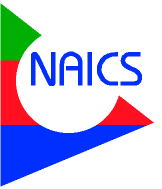 NAICS: North American Industrial Classification System
Newer of the two systems and is gradually being established as the standard classification system for industries in the United States, Canada and Mexico. It is revised every five years.

SIC: Standard Industrial Classification
Older of the two systems. SIC numbers are gradually being phased out, but are still used in databases and some print sources. SIC codes have been traditionally used for U.S. industries.
Librarian for Business, Economics & Government Information
Christine Adams