In the United States, there are two primary numbering systems used to identify industries. Because several of the databases allow you to search by these codes, locating the relevant code can be very useful when researching an industry.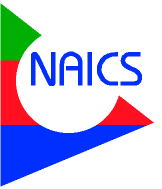 NAICS: North American Industrial Classification System
Newer of the two systems and is gradually being established as the standard classification system for industries in the United States, Canada and Mexico. It is revised every five years.

SIC: Standard Industrial Classification
Older of the two systems. SIC numbers are gradually being phased out, but are still used in databases and some print sources. SIC codes have been traditionally used for U.S. industries.