**When off campus, login with your last name and YSU ID#.**
See A-Z Research Databases for a complete list of available databases.
---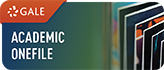 ACADEMIC ONEFILE (GALE)
Premier source for peer-reviewed, full-text articles for academic libraries from the world's leading journals. This comprehensive resource covers the physical and social sciences, technology, medicine, engineering, the arts, literature, and many other subjects. Millions of articles in both PDF and HTML full-text format and simultaneous, unlimited usage.
---
ACADEMIC SEARCH COMPLETE (EBSCO)
Comprehensive scholarly, multi-disciplinary full-text database, with more than 5,300 full-text periodicals, including 4,400 peer-reviewed journals. Also offers indexing and abstracts for more than 9,300 journals and a total of 10,900 publications including monographs, reports, conference proceedings, etc.
---
BUSINESS SOURCE COMPLETE (EBSCO)
Scholarly business database providing full text journals in all disciplines of business. Additional content includes financial data, books, monographs, major reference works, book digests, conference proceedings, case studies, investment research reports, industry reports, market research reports, country reports, company profiles, SWOT analyses and more.
---
ELECTRONIC JOURNAL CENTER
Includes the full text of more than 7000 online research journals covering many subject areas. Most electronic indexes available to the Ohio academic community link from article citations to the full text in the EJC.
---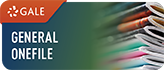 GENERAL ONEFILE (GALE)
Gale's largest general-interest database, with more than 8,000 titles--many full text without embargo. Includes reference, newspaper, and audio content that complements the resource's collection of magazines and journals.
---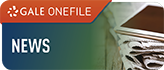 INFOTRAC NEWSSTAND (GALE)
This innovative full-text newspaper resource allows users to search articles instantly by title, headline, date, author, newspaper section, or other fields. Provides access to more than 2,300 major U.S. regional, national, and local newspapers, as well as leading titles from around the world. Includes thousands of images, radio and TV broadcasts and transcripts.
---
JSTOR (Journal Storage)
High-resolution, scanned images of journal issues and pages as they were originally designed, printed, and illustrated. The journals archived in JSTOR span many disciplines.
JSTOR is not a current issues database. Due to the archival mission, there may be a gap (1-5 years) between the most recent journal issue and back issues available.
---
MASTERFILE PREMIER
Full text for over 1,900 general reference, business, consumer health, general science, and multi-cultural periodicals. Also offers indexing and abstracts for over 2,510 periodicals. Contains full text for reference & travel books; biographies; primary source documents; an image college of photos, maps, and flags.
---
NEWSPAPER SOURCE (EBSCO)
Full text for 185 national (U.S.) and international newspapers, including Christian Science Monitor, USA Today, The Washington Post, The Washington Times, The Times (London), Toronto Star, etc. Selective full text for 392 regional (U.S.) newspapers. Full-text television & radio news transcripts from CBS News, CNN, CNN International, FOX News, NPR, etc.
---
NEXIS UNI (formerly LexisNexis Academic)
More than 15,000 news, legal and business sources. Helps students find credible sources including: Print & online journals, television & radio broadcasts, newswires & blogs; Local, regional, national & international newspapers; Extensive legal sources for federal and state cases and statutes, including U.S. Supreme Court decisions since 1790; Unparalleled business information on more than 80 million U.S. & international companies and more than 75 million executives.
---
REGIONAL BUSINESS NEWS (Last 30 Days)
Full text newswires that incorporate news information from all over the world. Covers business, political, economic and other diverse, international news events. Contains only the most recent 30 days of information from each wire source.